My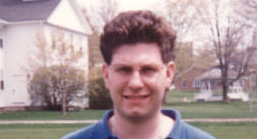 name is Stefan Schwarz.  I have Klinefelter Syndrome, XY/XXY mosaic and found out in February 1996 at the age of 25. Throughout my life before my Klinefelter diagnosis, my parents took me to many medical professionals to determine what my issues were.  They knew that I had learning, social and some anger and behavioral issues. But they couldn't put their finger on it until my XY/XXY Klinefelter diagnosis occurred.
Initially my parents didn't want me to tell many people, but that lasted like a week. I still needed support and frankly the condition is not something I am ashamed of. I have it and there are way worse things in life.
Putting a name to a condition was finally the answer to many of my lifelong struggles.  It put a face on my experiences that had a significant effect on my life.  I was very immature, had few friends and the friends I did have were traditionally either a few years older or younger than I was. I tended to hold on to my friends even past the time when our friendship deteriorated, for whatever reason.  
Growing up with many learning differences throughout my life.  With reading comprehension issues, auditory processing, very poor standardized testing, word retrieval, some slight memory retrieval, and some ability to concentrate. I graduated high school, barely, with a 2.02 GPA, which was barely above the state minimum of 2.0.  Though I was frequently called stupid by my teachers and other peers throughout elementary, middle and high school, I wasn't a dumb kid, I was smart in my own way and I have found that a lot of it was that way because of how I was taught.  I believe looking back that the teachers just didn't know what to do for me or how to help me to be successful. 
I began college at a local community college near my parents' home in Baltimore. Then I decided that if tutoring helped me get through high school.  I needed to figure out how to compensate for my disabilities to be successful college and life itself.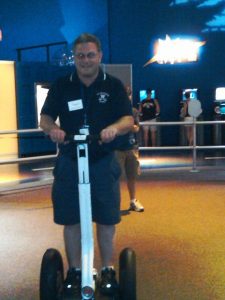 I looked at my main learning differences and realized they would always be there, but figuring out compensation strategies to focus on my positives and strengths were what I needed to do.  My strengths work well for me, but may not work for everyone as they truly are individual based.  For me I focus on HANDS-ON LEARNING, REPETITION AND VISUALIZATION. If I can see it, I can do it.  If I'm shown something once, I can then do it again.  Reading and re-reading a passage of text three times allows me to fully understand it and retain it for the future.
After graduating from the community college, while working part-time throughout, I earned an Associates degree in Business Administration.  I then transferred to a very small Liberal Arts college, Colby-Sawyer College, in New London, New Hampshire and earned dual Bachelor of Science degrees in undergraduate and had started taking graduate classes in Counseling Psychology all before I had my Klinefelter Diagnosis.  I achieved honors several semesters in college, and missed graduating cum laude by 1/100 of a point.  Colby-Sawyer College was my first experience being almost completely on my own, and roughly 500 miles away from home.  It was a truly great experience —learning, socially, growing up, making new friends and really living my life.
Life wasn't easy before my Klinefelter diagnosis. I certainly battled socially, educationally and behavior, especially my anger which tended to boil up inside of me. Often I exploded with volcanic like lava and harsh words towards people I loved and cared about.  My parents took me to many psychologists and psychiatrists, and medical professionals in the Baltimore area, home of Johns Hopkins Hospital, and no one thought of genetic testing before my Klinefelter diagnosis actually occurred. Life after receiving my Klinefelter diagnosis was initially one where I was angry.
Becoming frustrated and confused as to why it took so long for it to happen.  I was angry at the world for a week or two because I was wondering, why me?!?  I was engaged at the time of my Klinefelter diagnosis.  We had been together for three years and we were planning to have children and a family and be together forever.  Even though some family and friends around me told me the relationship wasn't something ideal for me to stay in (even before the Klinefelter diagnosis occurred), it now seemed even more of an issue.  But based on past friendships, as I've already mentioned, I continued it to try and make things work even though I had received this Klinefelter diagnosis.  Eventually, we broke up and moved on to better things.
Gradually after the first couple of weeks, I began to accept the Klinefelter diagnosis and move forward and learn about the condition and look into myself and see what would have helped me and been different if  the Klinefelter diagnosis had occurred earlier, say, in my mid-teens or earlier.  I had started taking testosterone about a month after my Klinefelter diagnosis occurred.  Because I was my primary care physician's first Klinefelter diagnosis in his 20 years of practice and because he was only looking at my testicles initially to make sure I had two and didn't really feel for the size until I came in with other symptoms and he wanted to actually check my testicles more thoroughly, I decided I needed to see an expert with the condition for a more thorough evaluation.  
I scheduled an appointment at Johns Hopkins with a top endocrinologist. He had been studying this condition for a number of years and had even worked with Dr. Harry Klinefelter before he passed away. This endocrinologist was extremely thorough and explained all about the Klinefelter diagnosis and limited treatment methods.  We decided together to start on the Androderm patches, which were patches that delivered 7.5 mg of testosterone over the course of 24 hours.  However, the patches were huge and you needed two of them.  My body did not react well to the patches.  I got daily rashes, skin irritation, wax-like effects when removing the patches.  I quickly learned this method of testosterone delivery was not going to work for me and consulted my endocrinologist for the next best method. A few days later I returned to her office and her nurse taught me how to self-inject testosterone.  I've been injecting by myself ever since.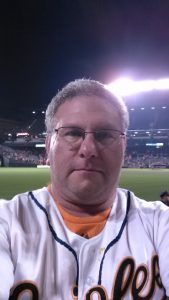 For more than 22 years I have been self-injecting.  Initially 1cc every 14 days, though my frequency has changed since when I initially started self-injecting. From the initial 14 days down to 12, then 11 and then 10 days.  Some endocrinologists gave me an okay to inject anywhere in the 10-12-day range depending on when I felt I needed the injection.  I was usually right on the money as my body and mood and ability to concentrate could tell me when I was due for my next shot. So, it wasn't rocket science!  I had been injecting intramuscular (IM) for that period of time. 
After my Klinefelter diagnosis and starting on testosterone therapy, my life quickly started to take shape.  I was jumping out of my introverted shell that had gotten me through much of the first 26 years of my life.  The days of disappearing into a crowd and taking an absence in a two-and-a-half-hour college class because I was too afraid to come up to the board to answer questions orally in front of my class (yes, this really happened)!. I was finally ready to move on to bigger and better things. 
Within four months of my Klinefelter diagnosis, I had accepted my first real job in a suburb of Boston, MA. I was going to be doing something that was fairly new to me as a software test engineer. Shortly after starting my new job, I go word from my mother that she had a non-cancerous brain tumor. I was now dealing with both of these personal things while learning about my Klinefelter Syndrome/XXY diagnosis.  I also attended my first support group meeting in the area, held by an XXY who I spoke with on the telephone just shortly after my diagnosis occurred.  It was a lot to take in all at once, but I was handling things better than I had ever in my lifetime.  Before diagnosis and starting testosterone therapy, just one of those things would have sent me into a tailspin.  But now I was dealing with all of them and actually moving forward with a real job, flying up to the area and finding an apartment with only limited friends or family in that area.  I was really starting to make my life take shape and make it my own.
I moved to Burlington, Massachusetts the beginning of July 1996. Where I started work just before attending my first national Klinefelter Syndrome conference in Bellevue, Washington, a suburb of Seattle.  It was there that I had my first huge awakening and being in a support group room with 40 adult men who had the same condition as I did was unbelievably eye-opening!  Many of the men were diagnosed later in life as I was and we shared many things and commonalities.  Especially with regard to some symptoms and learning differences.  Though we talked about many likes and dislikes that we all felt defined us, the discussions just brought us together and made it feel like a family gathering.  I think that is one huge reason I still regularly attend national conferences whenever they are held because it's the camaraderie of seeing my friends again.  I'm getting together with a second family — the adult men, the teens, and parents of those mentioned as well as parents of younger children and babies.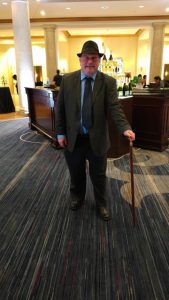 After the overall conference, I came back to the Boston ready to build a successful support network in that area.  In reality it had been less than 6 months since my diagnosis occurred and I was still needing support from peers with the condition.  There was, back in the early days of the internet, an email listserv which evolved as part of the one national organization, Klinefelter Syndrome and Associates (KS&A).  That helped many of us at that time to connect with one another.
After returning from the conference, I found a site location and had basic idea how I would structure our meetings. Basic written information, some from my own minimal experience and some from the national organization.  The organization would assist with mailing flyers to the region to help get this group off the ground.  Though I had been shedding my introverted background, I wasn't fully out of my shell and still nervous about what to expect concerning giving an opening presentation and guiding this meeting from a leadership standpoint.  I was anything but a leader growing up. In fact, to make or keep a friend, I would have followed that friend off a cliff. Only if it would have helped me socially.
In early November 1996, I held the first ever Boston Area Klinefelter Syndrome Support Group meeting.  We had 50 people who attended and grew out of the rooms I had reserved for the first meeting.  The families and adult men who came together were so grateful that a support network had been started in the area.  It was something many of them had wished for, for many years. I gave an excellent welcoming presentation though I was really nervous.  By the end of the first meeting we were already getting feedback. Leaning for the next and future meetings, having  guest speakers and utilizing the larger auditorium.  A great success and definitely something to help not only me, but the entire community around me. 
Over the next 4 years we would have successful meetings. Eventually a two-day conference where I was able to get special hotel and meal rates to support the group meetings.  Even when I was out of the area for a year, I was still able to organize and get up to the area to run the group meetings.  I knew this support network would continue to exist even after I moved away from New England in April 2000.  Incidentally, this support group/network still exists as of July 2018.  They are still having regular twice a year meetings and I am so proud that it has continued as it has always been needed.
I continued working as a software test engineer in multiple companies and environments, growing and extending my career.  I also assisted with the organization of other support groups in Atlanta, Denver, New York and other areas of the country, as well as internationally.  It was so important at that time to bring people together since the internet was still in its infancy stage.  For the 1999 national conference in Baltimore, MD, I was selected as a co-chairperson of that conference.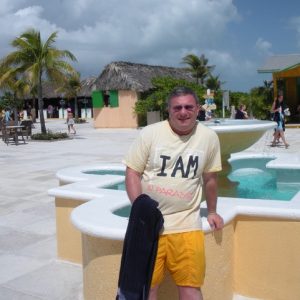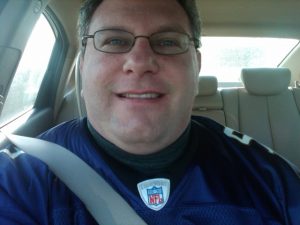 My mother and I were the chairpersons' and planned an amazing conference in downtown Baltimore over the course of the Fourth of July weekend in 1999.  It was an amazing celebration with many wonderful speakers with over 200 attendees, the largest national conference to date.  Dr. Harry Klinefelter's son, Stanard, gave a presentation with personal perspective of his father.  Since this conference also coincided with it being the 10th anniversary of the KS&A organization, it was appropriate to have Mr. Stanard Klinefelter here to present during lunchtime on the first day of the conference.
I started dating a mom who's son also had a Klinefelter diagnosis and I ended up marrying her.  As I learned, marriage is a partnership and it isn't easy maintaining a marriage while you and your spouse are both working full time and working to maintain a good relationship, as well as the kids' lives.  I married into a ready-made family, a 7-year-old son and a 4-year-old daughter. The relationship had to take a backseat to the needs of the kids, their education, IEP meetings and educational support.  Both she and I still had our involvement at national conferences and we together started a regional support in the Lehigh Valley area of Pennsylvania before we moved as a family to Northern Virginia in late 2002 to support new employment for me after being laid off shortly after September 11, 2001. My mother and I again chaired a national conference, this time in Philadelphia in July 2001.  The newly formed American Association for Klinefelter Syndrome Information and Support (AAKSIS) organization.
Marriage for me was an experience.  It was something to get used to, and even though I had moved in 21 months before we actually got married, it was still a huge adjustment that I thought I was ready for. We both still did Klinefelter support for families getting a recent diagnosis, especially those families who received a prenatal diagnosis.  We attended regional support group meetings and national conferences together in 2003, 2004, 2005, 2006, and 2008.  Between 2009-2015 we had two children in high school the activities they did had huge parental volunteer responsibilities of which we both did our fair share coordinating high school marching band activities.  My ex-wife as a first aid coordinator and I handled the year-round chaperones coordinator position.  We both assisted with year-round efforts with high school and club field hockey coaching and videography. My ex-wife was handling team mom duties.
Our marriage was very good for the first 6-8 years. Then communication decreased and my anger which had been present for so many years was still there. Eventually our fighting got so bad that I needed to separate myself from the pit of the anger.  I also started taking an Anger Management class so I could better understand and hopefully start to work through the unbelievable anger that had caused so many issues throughout my life.  I need to understand how to let things go and let anger dissipate slowly so it wasn't filling my body with this negative volcanic lava that would eventually erupt spewing anger in every direction.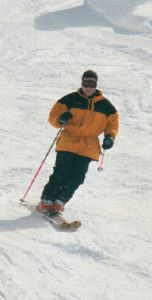 Ultimately after five long months of counseling together with her decided to split permanently and dissolve the marriage through divorce. Though marriage is a partnership and needs to revolve together through good communication and working at it.  I know the responsibility for the break was because of my anger issues and also the communication breakdown.  I had and still have some expressive issues.  Trying to talk about my feeling and how I feel and putting that into words has always been difficult and I have not always had good success.  When angry or having an argument, I was frequently not able to use my words well because the anger was clouding my mind.
 I am certainly enjoying single life again.  My sweet dog and I live together and she is the best roommate!  You'll see pictures of her and I in this brief look into my life and my story.  I have certainly reflected back on my life since my diagnosis and throughout my marriage.  When we originally met and started dating, I felt like I was dating and then married my best friend.  I had hoped we would be best friends forever, but a bad ending to the marriage and a bad divorce ended all hopes of that happening and I think that is what I regret the most in the end.  
I am still working as a software test engineer. My career has now spanned 22 years in the same field.  I now primarily work as a government contractor, and I still test and break software and that's what I get paid to do.  I enjoy it and I am very good at what I do.  I enjoy my job about 80% of the time and that's satisfying.  When I get tired of it, that's when I know it is time for a change and to move on to another company or contract.  Though I will likely continue in this field, there are some other technical components that I will likely learn and add to my repertoire of knowledge to use between now and retirement. Having taught myself everything about computers I know with very few online courses,  I received my Bachelor degrees in Business Administration and Sports Management. 
I starting hacking away with computers in the early 1980s and just built up my knowledge throughout.  Then I started my own business at 19 years-old and ran a typing service as the owner and sole employee from September 1989 through September 1996.  I specialized in term papers, thesis, legal reports, legal and medical transcription, marketing flyers and resumes.  I was a good option for quick and inexpensive service at a time before many people owned personal computers and before the internet became a thing.
Since my Klinefelter diagnosis, I have completed everything that I have been able to for this community. I have helped to start more than a dozen regional support groups, about a half dozen internationally. Have co-chaired two national conferences, and presented at many more.  I have been an intricate part of both KS&A as a regional director/coordinator, support group leader, conference coordinator and part of AAKSIS as a founding board member, and other hats.  I have exhibited at a number of regional and national conferences both for KS&A and AAKSIS and been able to talk to many specialty providers about Klinefelter Syndrome/XXY and how it affects and manifests itself so they can take that back to their practice and help kids and others who come through and need their services. 
My ex and I regularly brought the condition to light in the school system our son attended so they would know about it to help other kids in similar situations.  I have appeared on television and in print.  Have been on the local Baltimore and Washington news stations, as well as an excerpt in the Boston area before I moved.  HealthCast, a '90s show on PBS filmed an episode about Klinefelter Syndrome which appeared in September 2001 and again as a part of their special Christmas show also in 2001.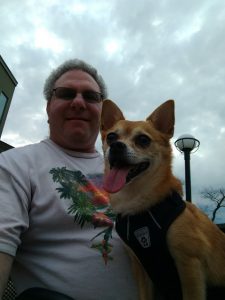 In Summer 1998, at the suggestion of members of the Denver support group, I developed, produced and created the first video presentation about Klinefelter Syndrome.  Though it is very old and certainly not great in terms of technology these days, it helped a number of people to learn about the condition, at least briefly.  It's a pretty comical video in the way it was done.  Maybe I'll eventually put it on my website.  Speaking of my website, I have had one for Klinefelter Syndrome since the early part of 1998.  I built it myself, one page initially and now it's a set of 108 pages uniquely configured. It is still utilizing 1998 technology; however, I am in the process of updating to improve the content.  I am still working on a book, an autobiography about myself from before the diagnosis to just after it occurred.  Unfortunately, some things have gotten in the way of completing it and some things need to be modified before I can complete it.
I simply jumped in feet first after my Klinefelter diagnosis because I needed support.  I wanted to help others so they didn't have to wait 25 years or longer to receive a Klinefelter diagnosis.  Plus, as I learned while attending my first support group meeting about 3 months after diagnosis, the abortion rate was terribly high, something like 80% terminated pregnancy because of this condition.  Doctors and geneticists were giving out old, scary and incorrect information.  This is certainly not generally a condition for which one should consider terminating a pregnancy because it can be mild and manageable and with a growing support network (this was back in 1996 originally), it has grown in leaps and bounds in the past 22 years.  
Someone recently told me that this diagnosis has made life matter for them.  That they are now able to see a meaningful purpose for their life to be lived and to help others with this condition not feel alone and help them move forward.  I feel the same way, its why I got involved as quickly as I did.  My parents tell people that I have "turned lemons into lemonade" by getting involved.  They are so right! I frequently have people come up to me thanking me for being there when they needed it.  I just see it as a regular part of my life and don't see myself as special for this reason.  I've just decided to give back, help others and help as many people as possible who live with Klinefelter Syndrome/XXY.
I am glad to know Ryan who started this amazing website and is helping bring people together.  I look forward to working with him and supporting his efforts along with the others who have joined up to help and make the community larger and stronger than ever before.  With some of the above-mentioned things I have done for the community, it's been because I've wanted to help as many people as I could and especially the younger kids and newborn babies to not have to go through a lifetime of concern or issues or wondering why me!
I hope this has given you a little aspect into who I am and my Klinefelter diagnosis.  If you have any questions or if I can be of some help to you and/or your family, please don't hesitate to contact me. 
Stefan